We love to read at our house, so when the opportunity to review a cute book aimed at Noodle's age range came up, I went for it. Besides, we can never have too many books!
Barbour Publishing
releases over 150 new Christian titles every year.
Diary of a Real Payne
Book 1: True Story by Annie Tipton is a very enjoyable book, with a Christian world view that isn't in your face, of a 4th grade little girl named Emma Jean. Emma Jean writes in a diary (encouraged by her mother to start it) all about her life. Her friends call her EJ.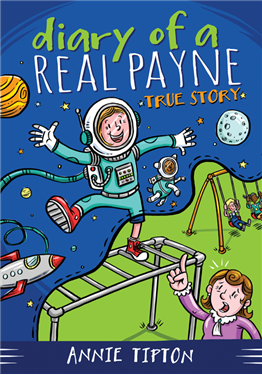 This book is for children ages 8-12. EJ is a ten year old girl with a great sense of humor. She is new to the 4th grade and has lots of adventures. Her dad is a local pastor and her mom (with hair so big things can hide in it) teaches at her school. She also has a brother - that she calls
space invader
because "that's what he does - gets up in my space." She also has a dog named Bert who tends to be naughty at times. Uh-oh.
Each chapter has a section written by EJ that is an entry to her diary- written in first person. It reminds me of the "wimpy diary" series in that the font is supposed to be her handwriting. There are really fun illustrations throughout and she sort of reminds me of the cartoon character Pinky Dinky Doo. The regular chapters are written in third person. It is a fun back and forth.
The book starts out with a very long diary entry that serves as the introduction to EJ and her family. She mentions the three things that she loves and they are: her family, reading and dreaming. We find out she lives in Spooner, Wisconsin which she calls, "the single most boringist place in the universe."
The way we used this great little book was that I read aloud the regular portions of the chapter and I had Noodle read the diary entries aloud to practice his reading aloud skills. The book is hilarious and full of kid humor, which I admittedly, chuckled at myself.
I was concerned that since the book is about the adventures of a little girl that Noodle wouldn't like it, but it turned out that EJ was kind of tom boyish and she is very funny. The book is 15 chapters of pure delight that every kid should experience. It really is a cute book and not dull like a lot of "wholesome/Christian" books tend to be. I don't like saying that, but that has been our experience more often than not. This book has action and life to it and that is great for the Christian book genre.
I found the book to be very relatable (especially the sibling rivalry) and it promotes family values and obedience. EJ's parents encourage her to think about other people and to get along with her brother. Her parents do their best to lead by example. It is refreshing that the parents aren't portrayed as bumbling idiots who are almost non-existent like in so many books and TV programs for youth these days.
EJ has her own Facebook Page which you can
like here
. Also, this book is the first of a planned series - so YAY! Stay tuned for Book 2: Church Camp Chaos that is due to release in March 2014.
The book is 192 pages, paper back and retails for a very affordable $5.99 - currently
Barbour Publishing
is having a 25% off sale plus $5 shipping for U.S. orders.
If you want to know what other Schoolhouse Review Crew Members thought of Barbour Publishing's Diary of a Real Payne, click on the banner below.