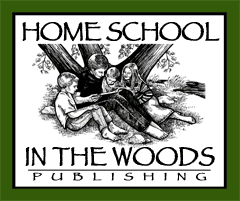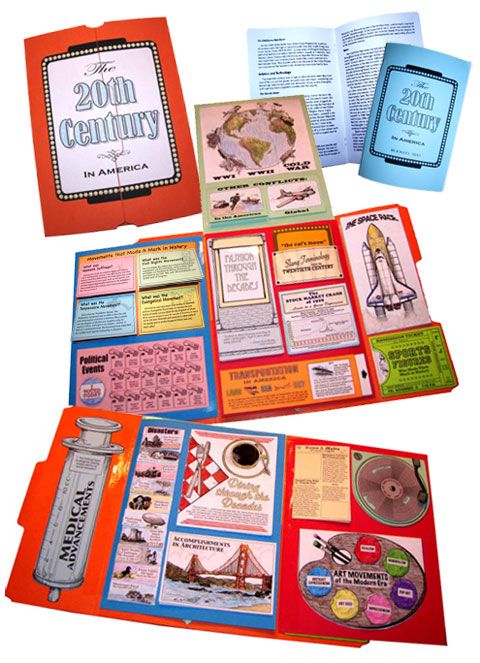 After I received the download, the first thing I did was print everything out. When we do lapbooks, I like to get all of the printing out of the way up front.
Because we aren't quite at the 20th Century yet, what we did was read all the text pages, and then we completely assembled the lapbook. Some of the text needed further explanation for Noodle, but that was okay. Noodle is on the low end of the suggested grades (3-8) for this lap book, so we couldn't fly through information too fast. We worked on it 3-4 days a week during the review period. I had Bear read it on his own as a reading assignment.

I used this lap-pak set as a "pre-view" of the 20th Century. When we actually get to the 20th Century (any week now) we will incorporate all the activities in to our current curriculum and go through the assignments again at a slower pace and more in depth. We didn't even get through the whole thing yet because it is so awesome in scope. Let me assure you that this set isn't at all supplementary, it is a stand alone fabulous study of the 20th Century - I just never leave well enough alone and we usually over kill history.

Noodle really got a kick out of the "slang" vocabulary over the century. He especially giggled over "I'll be a monkey's uncle" and now he knows what a "cup of Joe" is. He also really enjoyed hearing about the inventions/technological advancements.

This lap pak is jam packed with information from, the global conflicts in the 20th Century, to the Presidents and other famous figures, social movements, disasters, the Depression, science and technology, architecture, literature, music, media, sports and more. There's a total of 22 projects! It is AMAZING!
The assignments and directions are very detailed in a 13 page document so there is no question about what to do. I have had lapbooks in the past which were just a bundle of templates and a book list, but included no information on how I was to present everything or in what order. Home School In The Woods is my dream lapbook company! I only wish there were more of them!
Also, a big plus for me was the extensive suggested book list. I was in awe of the many titles that I could fit in with this unit. There were also music suggestions.
If you have never tried a lapbook unit before, I suggest starting with one from The Home School In The Woods - you will get all the information and instruction necessary to complete the unit with your children. There are of course supplies you will need, like paper, tape, glue, crayons, colored pencils and such, but nothing unusual or hard to find.
Home School In The Woods mostly has history items, but they also have Fine Arts products as well. They offer timelines, timeline figures, maps, bible, music, history and art lapbooks, Time Travelers CD's (history curriculum) and free unit studies. I think I literally needed a bib the first time I discovered their website. I have used some of their freebies over the years, but I have also purchased timeline figures, the Composers Lapbook, and a couple of Time Traveler CDs.
To find out what other homeschoolers thought of this product and other products from Home School In The Woods, click on the banner below.