Aims Educational Foundation
is a non-profit foundation with the goal of giving kids a strong foundation and understanding of math and science. It was started by a group of teachers who wanted to give kids hands on learning opportunities in math and science. They are non-profit.
Fabulous Fractions
for grades 3-5, is full of hands on experiences using manipulatives to help kids understand fractions and equivalents. Noodle is 2nd grade, but we were able to do a couple of the activities at his level of understanding. I look forward to doing more of them as his math ability increases. Fabulous Fractions retails for $21.95 For a brief glimpse at the pages of Fabulous Fractions click
HERE
.
We have our own set of felt fraction pieces, so we broke them out to use with Fabulous Fractions.
My only complaint about this particular title is that it included a lot of group activities, which is great for a classroom setting, but not for a small homeschool that doesn't have a lot of siblings hanging around. I think this book would be best for homeschoolers in a co-op setting or a large family.
From the AIMS website:
Each learning experience in this book is designed to help build a concrete basis for thinking about fractions and operations. Many also explore applications to problem solving, geometry, and data display and analysis. Students will benefit as they develop a visual image of the actions that they are taking when working with fractions within an equation.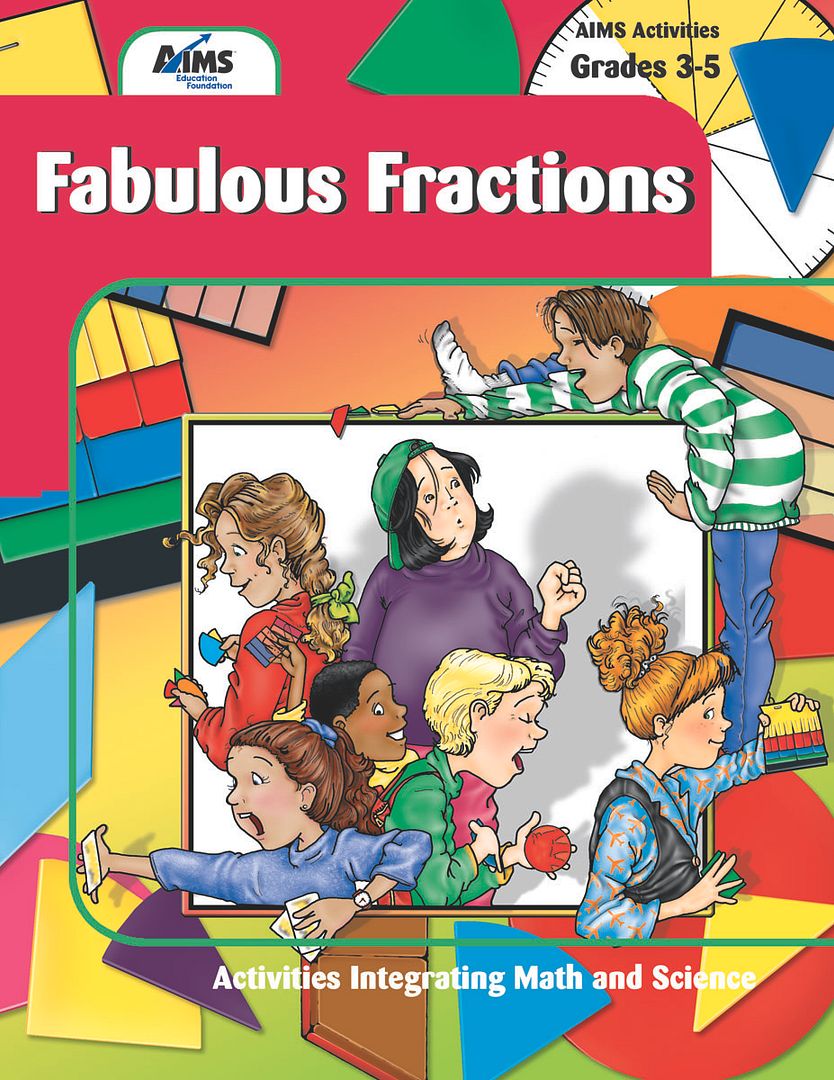 AIMS has several K-9 math and science titles in their
online store
. They are high quality softcover books, with a nice glossy cover, thick pages with easy on the eyes fonts and graphics. Fabulous Fractions included a CD. Some of their titles are available in a PDF format. They have some
Lab Kits/Components
as well, to go with some of their titles. Additionally, they offer some "
Literature Links
" titles for K-2, however there were only about three titles I recognized, like Stone Soup, Frog and Toad are Friends and Where the Wild Things Are.
For the purpose of my review I received the Fabulous Fractions book with CD and a set of fractional transparencies ($14.95 value). I received these items free in exchange for an honest review. No other compensation was received.
If you'd like to know what other TOS Crew Members thought of this AIMS title and other titles, click
HERE
.